Tele2 is the customer base, revenue and EBITDA market share leader in mobile communication in Lithuania. 
Always on lookout for meaningful innovations and services for their customers, Tele2 Lithuania was the first operator to adopt SmartMEX platform and start offering it to their B2B customers. Launched in Q1 2017, the service is branded as "Mobili stotelė" for local, Lithuanian market and offers mobile call management and convergent fixed number services. 
End user facing self-service system, Android and iOS applications were adapted to comply with visual identity of Tele2.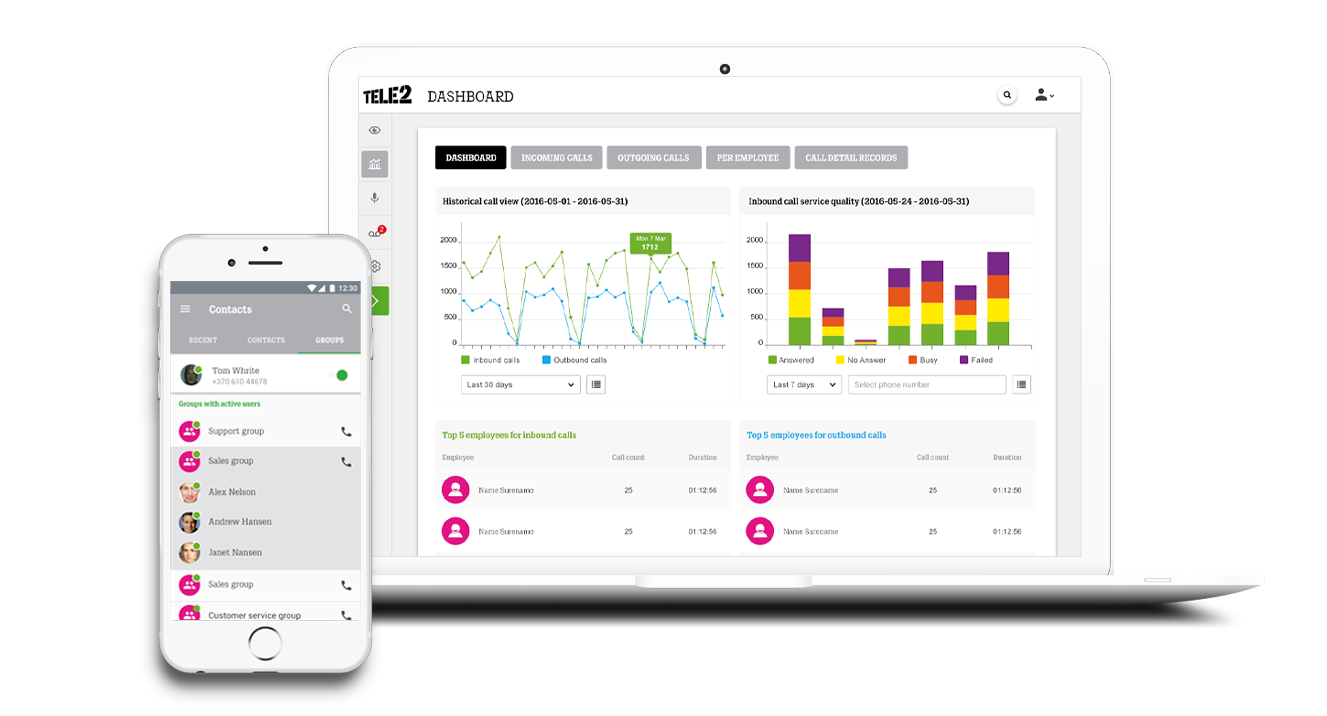 ATL & BTL comunication samples
Tele2 has seen success by using local companies providing testimonials of the platform usage for their business.
Recently Tele2 has started to package the SmartMEX service together with mobile voice and data service to successfully compete in very competitive and price driven market.
Platform adaptation highlights
SIP interconnection with Tele2 core infrastructure allows end-to-end rich HD audio delivery for all parties of the call, including  automated prompts, IVR menus and voicemail messages;
Results
SmartMEX has become essential part of Tele2 core SME product portfolio, setting operator apart as focusing on business and underlying challenges of customers, rather than just selling minutes and megabytes.